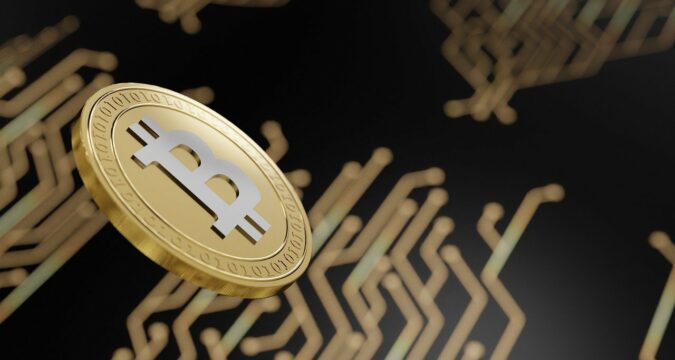 Even though there are still some people who dismiss Bitcoin as a passing fad, there are many who are coming to regard it as the future of commerce. According to a survey conducted in 2020, 36% of small and medium-sized businesses have already begun to accept cryptocurrency, as have a number of larger organizations and businesses including Wikipedia, AT&T, and Microsoft. Even though it is possible for people to use cash for purchasing the Bitcoin they want, it is more common to mine in using a combination of specialized software and hardware. 
Bitcoin mining software is just as important as the hardware and you have to be careful about picking the right one in order to mine Bitcoin successfully. A quick search will show you that there are plenty of software that can be found in the market, especially considering the fact that Bitcoin mining has increased in popularity. But, here are some of the best bitcoin mining software that you can get in 2021:
CGMiner
One of the oldest bitcoin mining software that you can find is CGMiner and an Australian programmer and anesthetist Con Kolivas developed it back in 2011. Due to its ability to run on any PC, its open-source build, and compatibility with various mining hardware, the software has gained a lot of popularity. It was developed for mining both Bitcoin and Litecoin and is widely considered to be one of the best bitcoin mining software available because of its open-source nature, direct controls, and simple nature. The cross-hardware and cross-platform compatibility are just the cherry on top. 
A command-line interface is used by CGMiner that enables users to remotely mine their rigs and control fan speed, along with other settings, through simple keyboard commands. The software also makes scaling up hashing power easy without any delays and provides advanced detection of new blocks. Even though it is based on Linux, as mentioned earlier, CGMiner is compatible with other platforms and can run on Windows and Mac computers. 
Anyone can verify the software's code since it is written in C and open-source. Plus, you can also use it with a variety of mining hardware, which include GPUs, CPUs, FPGAs, and ASICs. Beginners may find it a bit daunting that they don't get a graphical user interface with CGMiner, which means it is a much better option for advanced users.
BFGMiner
BFGMiner was introduced in 2012 and was designed for ASIC and FPGA mining. Developer Luke Dashjr came up with this one to provide advanced users with the opportunity of tweaking as many aspects of the mining process with remote mining rig interface, dynamic clocking, as well as monitoring. Users can take advantage of BFGMiner for monitoring the temperature of their hardware, start and detect idle threads and also remotely monitor rigs, which puts it in the category of the best bitcoin mining software for customization. 
Since BFGMiner was created originally for adding FPGA support to a well-known GPU miner back then, the software only boasts compatibility with ASIC and FPGA. Similar to CGMiner, the software runs on Mac, Linux, and Windows machines and is written in C. It also comes with the option of installing on Raspberry Pi. One of the most popular features of BFGMiner is that it can support the mining of multiple cryptocurrencies simultaneously. As it hashes on mining algorithms like SHA256d and Scrypt simultaneously, the software can be used for mining, hedging, and redistributing their risk with various cryptocurrencies. 
BFGMiner also boasts a command-line interface, similar to CGMiner, which means it is a great option for advanced users. It can be downloaded for free, which certainly works in its favor. 
MultiMiner 
The mining engine of BFGMiner was used for developing MultiMiner, which features automated mining features and hardware detection, a clean GUI, and cross-platform compatibility. It was developed in 2013 by NateWoolls, the BFG developer and even though it is based on its engine, the software has a very easy-to-use graphical user interface, along with quick-start mining features. While you need some coding skills for most mining software, novices can begin with MultiMiner without any technical skills. 
The software helps users move through the installation process and then goes over the details of the hardware, which include the linked pool and average hashing power. In fact, MultiMiner goes further and shows people exactly they can connect with a pool, which includes where to enter the information linked with the pool. Apart from that, the software also provides users the option of remotely accessing their mining rigs, select their mining strategy, and automatically mining the most lowest-difficulty or profitable cryptocurrency. 
You can easily install MultiMiner on Windows computers, but additional software will have to be installed in the case of Linux and Max devices. Switching mining rigs is also easy with the software, which include ASICs, GPUs, and FPGAs. Even though it appeals to beginners, the advanced features of MultiMiner can also be accessed by power users, including engine arguments and API settings. 
Awesome Miner 
IntelliBreeze, a Swedish software company, developed mining software called Awesome Miner in 2014 and it was primarily a crypto mining management app for Windows devices. It comes with a dashboard that allows users to manage multiple mining pools and engines in one operation and supports large-scale mining, making it a strong option for centralized management. There are various powerful features that you will find with Awesome Miner that help users in minimizing downtime and maximizing profits. A number of mining hardware types can be handled by the software at the same time, which include FPGAs and ASICs. 
Moreover, Awesome Miner is compatible with notable mining algorithms like X11, SHA-256, Zcash, Ethereum, and Scrypt, and more than 25 mining engines are supported including submariner, xmrig, bfgminer, and cgminer. With Awesome Miner, it is also easy for users to switch, add and manage numerous mining pools with a single click, so they can begin mining in less time. All of this can be managed through the comprehensive dashboard of Awesome Miner, which also shows hardware properties like temperature, fan speed, and more. It also has a C# script engine built-in, which can be used by miners for making customized actions and triggers. 
Even though this mining software has been designed for Linux and Windows, Awesome Miner's web version can be accessed on any browser or computer. You can download and use this software for free. 
There are miners of different categories, starting with beginners, moving onto casual miners who are just interested in using their machines during downtime, and then there are those who specifically build systems for mining or even optimizing for a specific type of currency. But, regardless of what kind of miner you are, you still need to look for some key features in mining software in order to choose the right one. You have to consider the hash rate, open-source, user optimizations, fees and costs, GUI, and easy setup with reporting and security.  
As long as you consider these factors when you are looking at the best bitcoin mining software in 2021, you will be able to make the right choice that can help you mine the crypto successfully, thereby helping you enjoy the rewards.