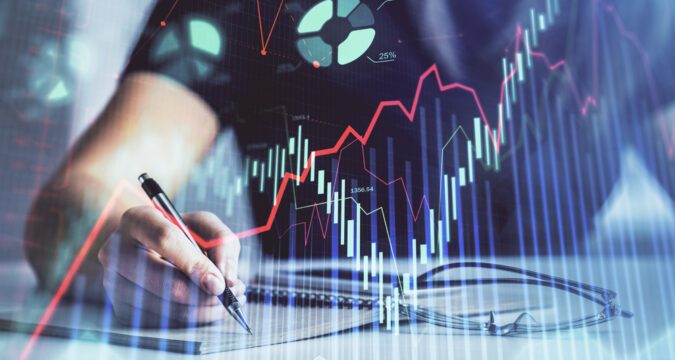 One of the fastest developing and growing industries these days is the industry relating to blockchain technology. But even then this industry is subject to disruptions as well as vulnerable. For instance, in the three years namely 2018 till 2020, the industry's growth was recorded to be from US$ 1.2 Billion to a maximum of US$ 3 Billion exclusively. However, it is anticipated that till the end of the current year, the industry will grow to US$ 7 Billion. This proves that how quickly the blockchain industry is developing and growing at the same time.
But explaining what are the factors which can change the industry are difficult to describe. But there are three major blockchain-related events that are going to take place soon. It is expected that these events have immense potential to change the industry as a whole.
The first is "mass crypto adoption at the institutional level".
When electronic payment giant PayPal announced that it is going to integrate crypto in October 2020, this caused a massive change in the blockchain industry. PayPal started its crypto custodial and crypto trading services first in the US and later on in UK as well. More importantly the leading crypto coin, Bitcoin, too was made part of PayPal's crypto trading pursuit. Now recently, PayPal had convinced the majority of its vendors to accept payment through crypto as well from its customers. Now PayPal's customers are also enjoying the facility of buying things and acquiring services on the basis of crypto payments.
Crypto integration at PayPal instantly provided a boost to crypto value overall. The major boost was once again seen in the Bitcoin whose value skyrocketed soon after PayPal's crypto integration announcement.
The second important factor which has changed the blockchain industry and will continue to do so is Decentralized Finance (DeFi). DeFi products have drastically been used by crypto users. It is said that it is a kind of crypto product that has the potential of leaving behind banks as well. It is a kind of financial facility that is free from intermediaries and the contracts are executed through the use of "smart contracts". Through the use of DeFi, the need of banks as well as crypto exchanges have been eliminated. In addition, the financial assistance seeker is not required to have any credit history. In fact, anyone can obtain financial assistance without any hindrance and without involving any middle person.
In addition, DeFi has further helped the establishment of further crypto exchanges which are decentralized. For instance, the prominent crypto firm for DeFi is Uniswap. This platform allows its customers to engage in crypto trading minus the middleman. Although there are risks the margin of profit earning is relatively higher than any traditional crypto trading exchange.
The third important aspect of the blockchain industry is Bitcoin which has entirely changed the industry. Its value has soared by 900% since 2020 and Bitcoin continues to break records after records.