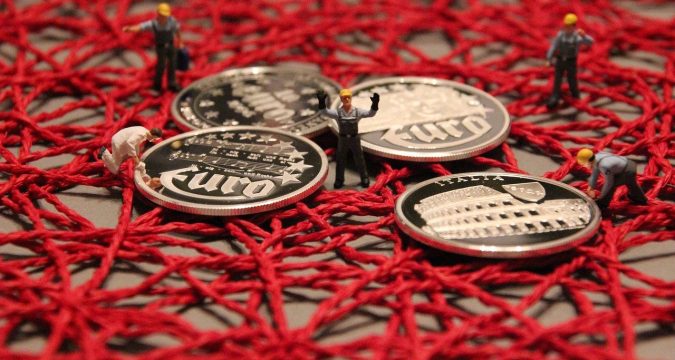 As announced by the US authorities, an indictment that charged Gutemberg Dos Santos, Cecilia Millan, Pablo Renato Rodriguez, Jackie Aguilar and Scott Hughes for the roles they played in the AirBit Club fraud has been unsealed. The international scheme was responsible for defrauding lots of individuals via the investments in a purported crypto mining and trading company named AirBit Club. The indictment was unsealed on Tuesday and as per the allegations made within it, Aguilar, Dos Santos, Hughes, Millan and Rodriguez had participated in a coordinated scheme.
This scheme was designed to induce investors to invest their money in AirBit Club and in exchange for cash investments into the 'memberships' of the club, they were promised guaranteed profits. AirBit Club was launched in 2015 and it was founded by Rodriguez and Dos Santos whereas its promotors included Aguilar and Millan. The AirBit Club was marketed as a multilevel marketing club in the crypto industry. The victims were falsely promised by the promoters that the club earned money on crypto trading and mining and that they would receive guaranteed, passive daily returns if they purchased a membership.
Victims used their Online Portal to see profits 'accumulate', but this was actually just misleading them as it turned out to be a false representation. Instead, Dos Santos, Aguilar, Millan and Rodriguez only enriched themselves. They used the money taken from victims for buying jewelry, cars and luxury homes and also finances extravagant expos where they could recruit additional victims. Hughes, on the other hand, is a lawyer licensed to practice law in the state of California. Previously, he had represented both Dos Santos and Rodriguez in a Securities and Exchange Commission (SEC) investigation.
This investigation was about another investment scheme known as Vizinova. He aided the two in carrying out the AirBit Club Scheme by helping them in removing any negative information about the club from the internet, along with any information pertaining to Vizinova. As early as 2016, in a number of instances, the victims who attempted to make withdrawals from the AirBit Club Online Portal had complained to a promoter about not being able to make a transaction. They were given excuses, faced delays or were even charged 50% hidden fees of the requested withdrawal amount, in case they were able to make the withdrawal.
In one situation, one victim of the AirBit Club Scheme was complaining about her not being able to withdraw the returns. She was informed by Aguilar that if she wanted to receive her returns, she should 'bring new blood' into the scheme in order to do so. Millan, Hughes, Dos Santos and Rodriguez attempted to conceal the AirBit Club scheme by laundering the proceeds they had through a number of foreign and domestic bank accounts, which included an attorney trust account that was managed by Hughes. The defendants were able to launder a total of $20 million through the scheme. The money laundering conspiracy and the wire fraud conspiracy each have a maximum of 20 years in prison while it is 30 years for the bank fraud conspiracy charge.