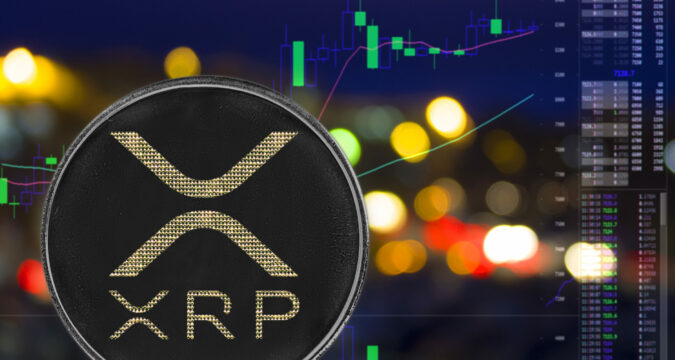 Ripple continues with its expansion on a larger scale to cover more ground and attract more cryptocurrency users. The move strongly suggests that the price of XRP may experience a huge jump.
Ripple Goes to New Zealand
Just recently, Airwallex announced that it has expanded its network of services to New Zealand. It is a major financial services platform known for offering payment-related services in different parts of the world.
Airwallex has been connected with RippleNet as it reportedly joined it back in 2017. The fintech firm, in collaboration with RippleNet, provides services to businesses as an alternative to traditional banks.
Airwallex, which has its headquarters based in Melbourne, Australia, has made an announcement surrounding its expansion. The firm has announced that it is expanding its payment services to neighboring countries.
The firm has confirmed it has expanded its payment services to New Zealand. Now, the people of New Zealand will be able to benefit from the payment services that are provided by Airwallex to other countries. The NZ-based consumers will be able to process cross-border transactions with ease.
Following its coalition with RippleNet, Airwallex has been able to offer its users with transparent, cost-effective, and fast transacting method to the users. It has offered users a perfect solution compared to the traditional banks who impose huge charges on users processing international transactions.
Benefits for a New Zealand Based Businesses
With Airwallex in the NZ market, the business will now be able to access all sorts of financial services the fintech firm has been offering international businesses.
Some of the major services/benefits the NZ businesses will gain through Airwallex include a diverse currency wallet, collections, and a variety of payouts.
The firm has revealed that its wallet is able to support more than 11 currencies. They also offer businesses a variety of international collections. Most importantly, when making local payouts, the businesses can perform them using more than 30 currencies.
Airwallex Aim for a Progressive Expansion
According to the officials at Airwallex, they want to expand their business and services in New Zealand in a progressive manner. They want to introduce multiple capabilities to the businesses that include online payment services, spending management, and even employee cards.
The financial services that Airwallex offers are backed by the system and network capabilities provided by the Ripple Network. With Airwallex making its way into the New Zealand market, it will definitely promote Ripple, and eventually, XRP.
Ripple recently expanded itself in Canada for wider coverage and to form an engineering hub. Now, Ripple is covering ground in New Zealand, which is a strong signal that the price of XRP may soon pick up.
At the time of writing, XRP's trading price is worth $0.31. However, the analysts predict that in the light of the recent developments, it is highly likely that the price of XRP may experience a great surge.