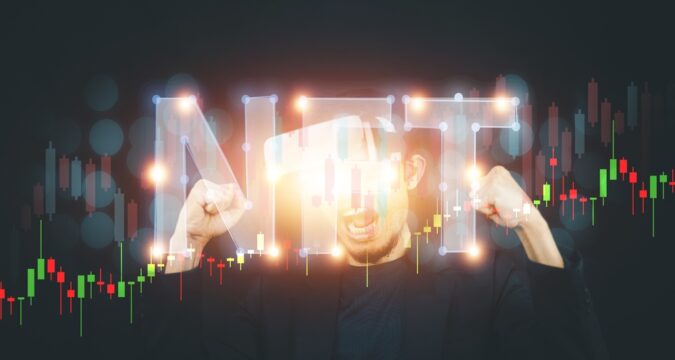 Data from Dappradar shows that the NFT marketplace, Blur, generated over $450 million in Ethereum NFT trades over the last seven days, representing a 360% increase.
Meanwhile, OpenSea posted a 14% increase in trading volume to $110 million during the same span. X2Y2 came in third with a trading volume worth $12 million.
According to CryptoSlam, Ethereum NFT trading volume has been increasing by an average of 150% weekly since the start of this month. The increase in volume comes after Blur airdropped its governance token (BLUR) last Wednesday.
BLUR has a market capitalization of $470 million and is priced at $1.23 as of this writing. Market data shows that most NFT collectors used their airdropped tokens to purchase NFTs.
What's Driving the Surge in Trading Volume at Blur?
The increase in trading volume seen at Blur does not seem to be majorly driven by traders simply using their BLUR to buy high-value NFTs. Instead, traders holding several NFTs appear to be flipping them at high frequency in an attempt to increase their reward allocations in future airdrops.
For example, the largest NFT project by trading volume in the past seven days is Yuga Labs' Otherside. The project generated over $60 million in trades, according to CryptoSlam.
The biggest seller during that period is popular NFT trader, MachiBigBrother. He was involved with about 1,280 Otherside NFT trades generating a trading volume worth $4.5 million in the process.
Blur recently teased its next token airdrop. The rising marketplace said it would consider airdropping tokens to traders that bid close to the floor price of any top collection. That said, MachiBigBrother would receive the most BLUR tokens if they were airdropped today.
OpenSea Makes Adjustments Following the Rise of Blur
OpenSea has been a market leader when it comes to trading volume, but Blur has overshadowed it in recent weeks. To keep up with the competition, the firm announced last Friday that it would suspend trading fees for a limited time.
Further, since Blur does not fully honor creator royalty fees, OpenSea revealed that it would only enforce a 0.6% mandatory creator royalty fee in an effort to remain competitive.