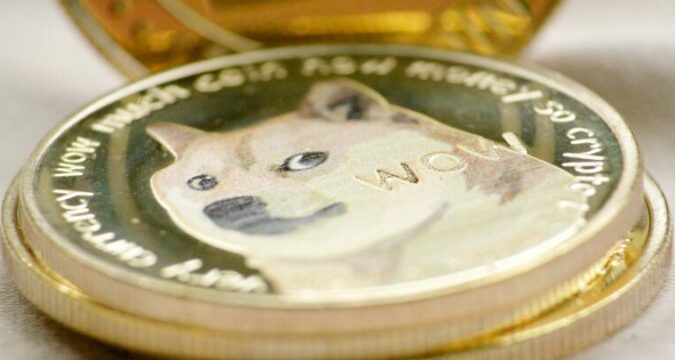 The Dogecoin Foundation has officially announced a collaboration with Ethereum blockchain co-founder, Vitalik Buterin, to create a "communized" PoS for the Dogecoin community to enable each DOGE holder to stake and earn rewards from their Dogecoins.
Buterin's Ethereum is also switching to Eth2.0 (the PoS version), in which ether holders can stake and earn rewards from owning eth tokens. Even though nearly 9m ETH tokens have been staked, they cannot be unstaked until the merger with Eth2.0 is complete.
The Schedule
The Dogecoin's schedule on December 23 remarked that DOGE would become more universally adopted once it gains more utility. Part of this proposal involves a rapid integration of improving Dogecoin utility and diversifying the network to enhance its security. Some utility provisions for Dogecoin would include the integration of DOGE for in-game purchases, payment settlement on social networks and merchants.
The schedule also highlighted the integration of DOGE for the Gigawallet project and other scalable backend solutions. The proposal also includes a Dogecoin SDK and keyring that enables DOGE users to perform DOGE-related transactions on any mobile payment without releasing their keys. "While these initial projects aim to lay an excellent foundation, upcoming projects will focus on scaling transactions and throughput," the announcement further stated.
This week, DOGE's price has been bullish, gaining 13.8%, and trades at $0.183 as of this writing. The digital asset is still 70% off its peak price of $0.74, which it attained seven months ago in the week leading to Elon Musk's interview on Saturday night live (SNL) show. However, DOGE's year-on-year performance indicates a 3,000% rise.
Elon Musk Still Supports Dogecoin
Electric car billionaire still retains support for Dogecoin and earlier this month called it a better payment option than bitcoin. After time magazine named him their man of the year, Musk was interviewed by the magazine during which he claimed that DOGE is the best cryptocurrency for daily payment transactions.
"DOGE is more suitable than BTC for daily transactions despite being started as a joke," Musk opined. Musk also tweeted two weeks ago that his electric car company tesla would soon start to support DOGE payments for Tesla vehicles. DOGE price shot up by more than 30% a few hours after Musk's tweet.
Towards the end of Q1 2021, a leading basketball team (the Dallas Mavericks) owned by billionaire Mark Cuban announced support for crypto payments through BitPay for its games' tickets and merch. Bitpay's crypto payment support includes DOGE payment support. By April, the team announced that DOGE payments accounted for over 500% of its crypto payments.
The announcement would support Musk's claims of DOGE as more valuable payment support for daily transactions ahead of BTC. However, Musk was quick to clarify that BTC holds more value than DOGE. Hence, most investors hold it rather than use it for daily transactions. Musk further claimed that BTC involves a higher transaction charge than the altcoins, which explains its low transaction volume. The multi-billionaire further explained that DOGE is slightly inflationary, making it less of a value store than BTC but more useful for daily transaction purposes.