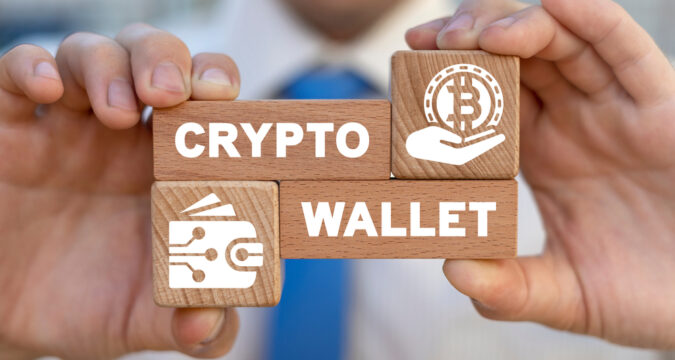 Cryptocurrency wallets are a convenient way to store your cryptocurrencies. They allow you to easily access your coins and make transactions. They can be downloaded onto your computer or phone, and many allow you to store your coins offline.
Users can download these wallets from various websites or app stores, and they often come with a variety of features, such as tracking transaction histories and sending and receiving payments.
With so many wallet options available, it can be hard to choose the right one. There are so many features, and options to choose from it can be hard to decide what is important to you. Ambire is a new, innovative cryptocurrency wallet that offers a variety of features that might make it a better choice for some users.
Ambire is a well-known name in the world of cryptocurrency and blockchain technology, and their wallet is quickly becoming one of the most popular tools for managing these assets. The wallet is being recommended more and more often by experts.
For many people who are interested in cryptocurrency, the Ambire Wallet may be new to them. It is a product that has been developed to make it easier for people to use cryptocurrency. Some people believe that it is good and can be useful for managing and spending cryptocurrency.
In this article, we are going to provide all the details of this user-friendly Ambire crypto wallet that is perfect for those new to cryptocurrency and those experienced in the world of blockchain.
Additionally, we will cover some of the basics of using the Ambire wallet, such as how to create a new account, send and receive cryptocurrencies, and store your coins securely.
Ambire is a full-featured digital wallet that supports a variety of cryptocurrencies and enables users to easily store, manage and trade their digital assets. You can use the Ambire Wallet app just as easily as you would use a regular online wallet.
With the Ambire Wallet app, you can use it on your computer or browser – without having to install the wallet as a separate extension. The Ambire Wallet app is an easy-to-use website-based wallet that works with your internet browser.
The cryptocurrency industry has seen a surge in the number of hot wallets or wallets that allow users to store their cryptocurrencies in a secure and easy-to-access location. This trend is likely due to the numerous benefits that hot wallets offer, such as convenience and security.
Ambire is different from other hot cryptocurrency wallets because it focuses on security and user experience. There is a lot to like about the wallet as it has a variety of features.
Ambire is a powerful and versatile wallet that supports multiple different networks, making it an ideal choice for anyone looking for an easy-to-use and reliable wallet.
With Ambire, you can store tokens from Polygon, Ethereum, Binance Smart Chain, and eight other bigger blockchain networks. This makes it the perfect solution for diversifying your crypto holdings.
Having your entire crypto portfolio in one place will be a huge benefit to you. This makes it easier to keep track of your assets and avoid confusion. Cryptocurrency holders who wish to store all of their cryptocurrencies in one place will appreciate the convenience and security offered by the Ambire wallet.
The Ambire Wallet app has a number of features that make it highly user-friendly, including support for hardware wallets. This makes it easy to store your coins securely without having to worry about them being stolen.
Cryptocurrency users have several trusted options when it comes to storing their coins. These include the most common hardware wallets: Trezor, Ledger, and Grid+. Each offers its own unique features and advantages, which makes them the perfect choice for anyone looking to keep their crypto safe.
In the event that you own a Trezor Model T or Ledger Nano X wallet, you can use Ambire to access your funds. Ambire is a compatible wallet interface, which means you can still benefit from the top-notch security features of those wallets.
Cryptocurrency wallets that are considered high-end are often able to offer support for decentralized finance, or DeFi; that is, they make it easy to use decentralized applications (DApps).
With Ambire, users can expect to have access to powerful financial features that are decentralized. Ambire wallet offers a variety of exciting ways to earn passive income and access powerful DeFi features.
Whether you're taking advantage of airdrops or earning cryptocurrency through lending, the wallet has everything you need right at your fingertips.
There's no need to go searching for third-party resources. The Ambire platform is perfect for doing everything you need. Ambire Wallet charges a fee for its transactions and DeFi-related activities that take place within the wallet. Your stablecoins will allow you to easily pay for your gas fees with no need for ERC-20 tokens.
How to use the Ambire wallet?
Cryptocurrency wallets store your funds and often require personal information, such as your email address and password. Some wallets also request a photo ID, like a driver's license.
It's not always necessary, but it's a good idea to keep a few different types of identification handy in case you need them. To use the Ambire Wallet app, you will first need to register yourself on the website.
Step 1: First, head over to Ambire's official website. Be sure to visit the official website to avoid being scammed, as there are potentially dangerous sites out there. Bookmark the legitimate one, and do not click on any fraudulent links.
Step 2: You can easily access your funds by clicking the orange button "GO TO WALLET" on the screen. When you click on the link, it will redirect you to a new page.
Step 3: Here, a new account can be created, or add an existing one can be used. If you already have an account, you can log in to it. If you want to participate in the Ambire Wallet airdrop, you can do so by using either an existing MetaMask wallet or a Trezor or Ledger device.
Creating a new account is easy as well if you have the required information. Just verify your email address and password, and you're ready to go.
Step 4: Logging into your wallet will lead you to see a flurry of pop-ups and messages, but there is nothing to be worried about; these are just normal. First, you will be required to provide verification for the email address you have entered. The Ambire crypto wallet will send you an email for verification in your inbox, just click on it and confirm your verification.
You will need to undergo this verification process in order to retrieve your funds in the event that access to your wallet funds is lost. To use Ambire, you will need to grant it permission so that it can send notifications and access the clipboard.
To access your Ambire wallet and view your account information, you will be first required to download a backup. This is in case you lose your password.
Once you confirm all the necessary information, you are officially allowed to use the wallet. The registration process for the Ambire Wallet app is straightforward and does not require any special expertise. This is good news, as it makes the app accessible to a wider range of users.
How can you send or receive cryptocurrencies with Ambire Wallet?
When you first open your Ambire crypto wallet, you see the dashboard. This is where you can manage your funds and make transactions. In order to understand what the wallet is and how to use it, it is important to understand what it contains and where to find its key features, which may include a list of accounts, a wallet address, and more.
The left side panel of your crypto wallet contains all of the primary sections. These sections include the wallet address, public key, and private key. The public key is what others will need to send you cryptocurrencies, and the private key is what you will need to access your cryptocurrencies.
The dashboard also includes features for swapping and transferring cryptocurrencies, as well as functionality for cross-chain transactions. Your transactions are also displayed here, as well as a section on decentralized financial instruments. You can move between your activities and the Ambire Wallet app by using the navigation bar.
The top of the page provides access to different DApps, allows you to manage your wallet by viewing and copying your address of the wallet, and allows you to switch the network.
Ambire wallet is very easy to use, which is great, given how complex some other wallets can be. The page layout depends on the wallet section that you are visiting. Now, your account will need some funds in order to be functional.
On the page's left side panel or at its bottom, there is a button for "Deposit" you are required to click on it so that you can deposit some digital currencies into your wallet. A menu with a number of options will appear.
Ambire is a platform that provides users with the ability to remain anonymous while using the service. This is an important feature, as it allows users to feel safe and comfortable when using the platform.
Ambire is a wallet that does not require you to trust third-party custodians. A wallet that keeps your funds completely under your control. No one else will have access to them – not even the Ambire team.
Anonymity is a key part of the Ambire platform because it allows people to conduct transactions without being identified. This is important because it protects people from retaliation or harassment from others in the community.
With Ambire, you can keep your personal information private and anonymous, as the wallet does not require any personal details about your identity.
The ambire wallet also offers an option to purchase cryptocurrencies with fiat currencies. This allows users to take advantage of high-value cryptocurrencies while still having access to traditional financial institutions.
If you want to purchase digital currencies with fiat money (government-issued currency), you will be required to go through KYC checks with the platform you are purchasing that cryptocurrency from or the Ambire partners. This means having your identity verified by that platform. This is not related to the Ambire team.
In the event that you hold another cryptocurrency wallet, you can transfer your funds from that wallet into the Ambire wallet. If you're looking for a more privacy-preserving way to manage your finances, you might want to consider Ambire Wallet. It's the best option for people who want to keep their identities safe.
Then to withdraw your cryptocurrencies from an exchange account that you use for your cryptocurrency holdings or a designated crypto wallet, you will be required to go to that wallet and click on the "withdraw crypto" option. To receive coins, enter your Ambire Wallet app's receiving address. If you have a QR code, you can scan it to get the address.
Once you send your funds, it should take no more than a few minutes for them to arrive in the Ambire wallet. You'll then be notified in your browser, and the funds will be visible on your dashboard.
In order to send cryptocurrencies through the Ambire wallet, there's a "Transfer" button on the left side panel of the page, click on it, and you will be directed to a new page from where you can send cryptocurrencies.
To transfer cryptocurrency to a specific wallet address, you'll need to first select the asset you wish to transfer (e.g., Bitcoin), enter the amount you wish to transfer, and the wallet address you are sending the digital currencies. After you have confirmed your order, your assets will be transferred.
Sending and receiving cryptocurrencies with Ambire is simple and straightforward, making it one of the most user-friendly processes out there. The entire process of sending and receiving cryptocurrency assets is well-defined and easy to follow, with no complex interfaces or buttons to explore through.
Another thing to note is that your Ambire wallet address is universally accepted, meaning that it can be used with most features. The Ambire Wallet will support a wide range of features, including NFT storage, airdrops, and even support for different networks. All of these features will be accessible from the same address.
Your Ambire Wallet app will automatically receive and deposit your selected cryptocurrencies into your account. There is no need to fumble through exchanges or transfer funds manually.
Swapping and cross-chain transactions
Cryptocurrency wallets are essential for both sending and receiving cryptos – that's quite evident. Swapping involves exchanging your existing digital currencies for other digital tokens.
This option can be helpful if you want to explore different options or if you need to adjust your holdings. The WALLET token is the native token of the Ambire project.
You can choose the token you want to receive for the swapping functionality. There are many assets available for selection. Even if you focus your investment portfolio on a few specific cryptocurrencies, Ambire is still a safe and easy way to do so.
Ambire wallet is a powerful wallet that allows for cross-chain transactions. This is a great feature that is sure to appeal to blockchain enthusiasts.
Ambire lets you move coins or tokens from one blockchain to another in order to exchange them for similar assets on another network. If you hold Ethereum tokens on the Ethereum network, you can exchange them for Binance Smart Chain tokens on the Binance platform.
With cross-chain functionality, you can easily send ETH to a contract having BSC without having to swap it to the Binance Smart Chain network.
Ambire has made transferring tokens easier than ever. There is no need to carry around multiple tokens and wallets, as you can simply select the network you would wish to transfer your tokens to, and your wallet will automatically do the rest.
If you have enough balance on your account and meet the criteria for a cross-chain swap, you will receive your new tokens on the selected network.
Cryptocurrency wallets can be divided into two categories: those that allow for cross-chain swaps and those that don't.
Those that do generally have more user-friendly features, but there are also wallets that don't offer this capability. Whether or not you're familiar with cross-chain swaps, odds are you'll have a harder time doing them with a non-swap wallet.
Ambire provides a sleek, modern user interface that makes using the main features of the wallet easy and fast.
Conclusion
Ambire is a cryptocurrency wallet that is well-designed and easy to use, and it deserves the attention of anyone who strives to have a modern, easy-to-use, and browser-powered way to manage their cryptocurrency assets.
The Ambire wallet offers a comprehensive set of features found in high-profile crypto wallets, as well as some additional features not found on other platforms. This makes the Ambire wallet an excellent choice for users looking for a versatile wallet that can handle their various cryptocurrency needs.