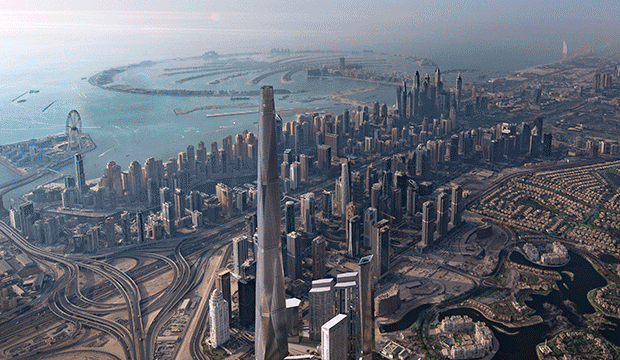 The government of the United Arab Emirates' city Dubai has just rolled out a Know-to-Your Customer Blockchain Platform according to the article report shared by The National site. This initiative will help in making bank account functionality instant and also by utilizing the blockchain technology it will facilitate verified KYC data exchange as well as secure digital customer onboarding.
Emirates NBD and Dubai Economy go live on the platform
The government-backed bank Emirates NBD and Dubai's Department of Economic Development have together taken this initiative of the KYC Blockchain Platform and they have gone live on the platform. According to the report, this blockchain consortium will appear to be a nationwide ecosystem for sharing the data of KYC verified customers. Blockchain technology will be utilized for the exchange of data between financial institutions and various licensing authorities.
As per the report, this blockchain platform is supported by six other banks which include the Central Bank of UAE, Abu Dhabi Commercial Bank, Commercial Bank of Dubai, RakBank, Smart Dubai, and HSBC. They have not gone live on the platform yet but the government plans to add these six banks on the consortium very soon.
The KYC Blockchain Platform will help different companies in creating a bank account with the Emirates NBD bank.
Dubai Economy's Chief Executive of the licensing sector and business registration, Omar Bushahab says that there are currently more than 120 companies that are utilizing this blockchain platform for accessing the banking services of the Emirates NBD bank.
He said:
"[The] platform is now production-ready with over 120 companies already instantly onboarded by Emirates NBD with active and operational bank accounts. It is in alignment with the government's vision around digitisation and [being] paperless."
Adding more to it, Bushahab said that in the next phase, they will publish the agreement of consortium which will illustrate the process of the sharing of the data. As he said:
"The next milestone will be the go-live of Emirates NBD's additional use cases and of our remaining banking partners along with the official release of the Consortium Agreement that will govern the ecosystem and outline how data will be shared between consortium members."